Award winning family-friendly, dog-friendly, country estate with luxury holiday cottages set in the stunning Shropshire Hills Area of Outstanding Natural Beauty.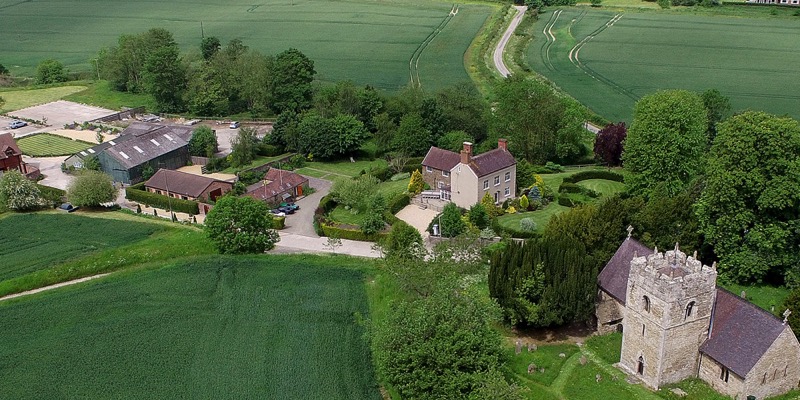 Cottages Perfect for Short Breaks, Holidays, Celebrations, Retreats & More
Eaton Manor Country Estate is a glorious rural retreat set in 500 acres of peaceful Shropshire countryside, offering nine luxury holiday cottages of varying sizes with spacious private gardens and patios.
Experience the peace and tranquillity of the estate, whilst relaxing in luxury 'home from home' holiday cottages. Spend quality time with family and friends, explore the great outdoors, breathe in the fresh country air, enjoy some friendly rivalry in the games hall and leave feeling refreshed and invigorated.
Let your children go wild and connect with nature, returning pink cheeked and brimming with stories of wildlife they've seen and just how muddy they are!
Discover Eaton Manor in Rural Shropshire
Nestled in a private valley at the end of a quiet country lane you will find Eaton Manor Country Estate, a unique hideaway between the rolling Shropshire Hills and the beautiful Wenlock Edge, in the Shropshire Hills Area of Outstanding Natural Beauty. 
A place where wonderful memories are made, Eaton Manor is the ideal setting for your relaxing break, family holiday, special celebration or retreat. We offer self-catering with a difference and invite you to feel at home here.
We love to share the estate with guests and our aim is to provide you with room to breathe during your stay. You can explore at leisure and experience the truly unrivalled sense of space, tranquillity and freedom that we have to offer. 
As a family run business, we pride ourselves in helping make your stay perfect and offer you first class service from advanced planning to dealing with any requests during your stay.
At Eaton Manor we have so much more than just holiday cottage accommodation.
We provide a wide range of complimentary on-site amenities in which you can relax and entertain everyone, particularly children, during your stay here without having to get in the car if you don't want to.
We also ensure each property is well equipped with a wide variety of items, so they really feel like a 'home from home'.
Whether you are staying at Eaton Manor for a big celebration or a relaxing break, we offer a wide range of additional services to help make your stay extra special! 
We can help arrange a wide variety of activities on the estate to enhance your stay from a variety of food and drink options (see below) to Having a go at Archery or indulging in a Wellness Treatment.
If you are organising a special event or celebration, be it a milestone birthday, reunion, anniversary or simply an excuse to get together with friends and family, we pride ourselves in helping you make it truly memorable.
All of our cottages are self-catered; however, we have links with some first class local food and drink suppliers who can help make your stay at Eaton truly relaxing.
Rather than having to cook all the time, you can indulge in drop off suppers, afternoon tea or even have a private Chef to cook for you! 
To complement these treats you can also have a delivery of fantastic local ales or splendid wines.
Shropshire is a wonderful county located on the border with Mid & North Wales. It is overflowing with unspoilt, breath-taking countryside and beautiful historic towns, and Eaton Manor Country Estate is a great base from which to explore this fabulous county.
The South Shropshire Hills, in which Eaton Manor is based, is an Area of Outstanding Natural Beauty, along the historic Welsh border and Eaton Manor is also on the renowned 'Jack Mytton Way', which is popular with walkers and horse-riders alike.
Due to the rural location a car is strongly advised as the nearest shops are in Church Stretton, 4 miles away.
Families
Whether you have a young family or a family with older kids to entertain, there is plenty to do on our 500-acre countryside estate without the need to get in the car at all during your stay.
We have taken care to develop our on-site facilities with families in mind and, given the unpredictability of the British weather, we provide both indoor and outdoor activities so, come rain or shine, you can be sure there will be something to keep the kids entertain.
Should you wish to venture off the estate there are plenty of great places to visit locally for some family fun as well.
Celebrations
If you're planning a large gathering for a special event you can enjoy exclusivity of the estate by booking all our cottages and make use of our large stylish banqueting room which can accommodate everyone on the estate for a dinner.
Alternatively, you can book one or any combination of our cottages and celebrate in comfort and style with one of our talented local chefs to prepare and service a special meal for all your friends and family.
Accessibility
We often accommodate up to four generations in one cottage and therefore realise the importance of making our cottages as accessible as possible to all guests. 
Three of our cottages have been assessed by the National Accessible Scheme as follows:
Pendennis (sleeping 10 in 6 bedrooms) is NAS Mobility 1 & 2, therefore suitable for part-time wheelchair users and guests with reduced mobility.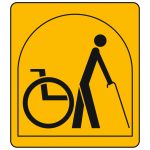 Toad Hall (sleeping 14 in 6 bedrooms) is NAS Mobility 1, therefore suitable for guests with reduced mobility.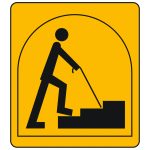 Curlew Cottage (sleeping 8 in 4 bedrooms) is NAS Mobility 1, therefore suitable for guests with reduced mobility.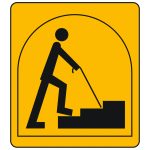 Accessibility guides for each cottage are available on request and we can provide complimentary use of several mobility items to help during your stay.
For guests travelling with young children, we offer complimentary use of baby/toddler items so you don't need to bring everything with you. The gardens/patios with each cottage are enclosed and safe for children (except for Great Western which has an unenclosed garden).
We can also provide floor plans and offer advice to assist you in planning your stay.
Archery
Eaton Manor Archery, set in the stunning South Shropshire countryside, benefits from both a 70 metre (Olympic-sized) indoor range, and a 20 metre indoor range, used by both GB Olympic and Commonwealth Squads for training.  
Whether you are looking to have-a-go at archery training during your stay at Eaton Manor, or you're after indoor ranges for professional archery training breaks, we have something to suit.
Holidays
Whether you're staying for a short break or a longer holiday, two or you or a whole gang of you, Eaton Manor is the perfect venue. You'll have a unique opportunity to spend together as a family, away from the demands of daily life.
Retreats
If you are looking for a venue for your retreat, then look no further than Eaton Manor here in Shropshire. The luxury accommodation, coupled with 500 acres of tranquil, secluded and stunning countryside provides the perfect location for a wonderful retreat. 
We have hosted all sorts of retreats from Wellness to Business, as well as Special Interest Groups including sewing, scrapbooking, walking and car clubs.
Dogs Welcome
Eaton Manor is a paradise for dogs, and they are very welcome in all our cottages, except Great which is dedicated dog free, so you can enjoy a dog friendly holiday with spectacular Shropshire countryside walks on your doorstep. 
We want Eaton Manor to be a 'home from home' for dogs as well as their owners, so on arrival you will find a variety of items for your four-legged friends, including an ID tag for their collar during your stay, a blanket and bowl per dog, individual dog towels and a jar of treats, as well as maps in each cottage with wonderful walks and lovely warm dog washing facilities.
"What a wonderful part of the country! We came as three generations and without exception, we all had a fantastic time. We were able to play games in the picturesque garden (weather permitting), enjoyed the games room and had a daily swim and all three children were able to swim without aids by the time we left. The scenery was amazing and I have never seen so many butterflies! … We enjoyed some of the local facilities including the farm shop at Ludlow and two local pubs – both with gardens… Many thanks to you all."
M. King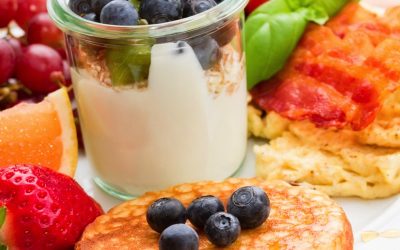 This is a post about dogs staying for free
read more
BE THE FIRST TO RECEIVE OUR LATEST NEWS & OFFERS